Award-winning music producer and composer Tom E Morrison has already provided music for such well known names as David L.G. Hughes, Ian Bonhote, Ken Loach, Jackie Chan (Tuxedo), Rowan Atkinson (Johnny English), William H Macey (The Cooler) and Derren Brown's Mind Control TV Series. His songs have been included in feature films Sparkle, London to Brighton, and The Tuxedo.
Feature film scores composed and produced by Tom include: Women Don't Lie (Germany), The Makeover (Australia) Hard Boiled Sweets (UK) and Viking Destiny/ Of Gods and Warriors (UK).
He has also scored several short films: Alley Cats (UK); Medium Rare (UK); A Girl and a Gun (UK); Muga Shozoku (Japan); Love like Aliens (Japan); and Autsch! (Germany), as well as numerous scores for TV, games, major corporate brands and theatre.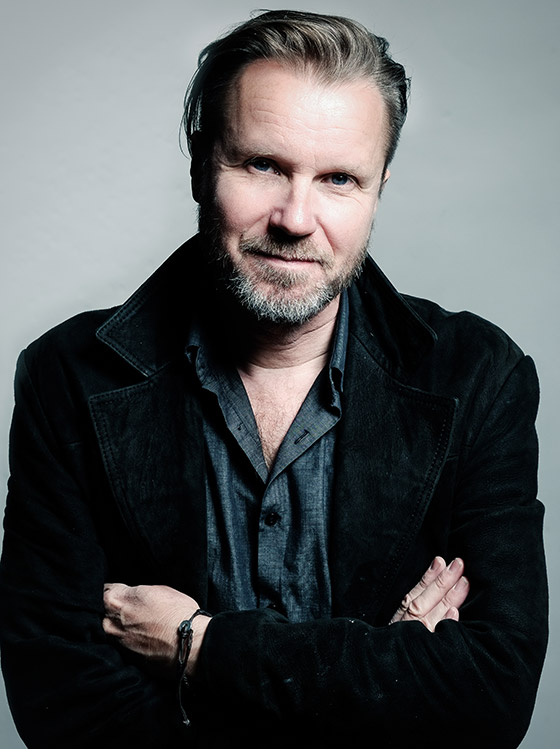 Tom has, in addition, worked in an eclectic musical arena: from mixing and engineering for UK band Underworld, remixing for P. Diddy's Label Bad Boy, to composing and producing for a wide spectrum of international artists.
These include Bonnie Tyler, Bliss, Rachel Morrison, Andrew Roachford, Blue Zoo, Samantha Womack, Kuljit Bhamra and Carroll Thompson.
As an executive film producer he worked on Hard Boiled Sweets and Viking Destiny (Of Gods and Warriors) and was recently invited to be a judge for the Marbella Film Festival 2019.
As a guitarist he performs with UK bands Bliss and Blue Zoo.
Tom strongly believes in close teamwork with artists, directors and producers. His love of music, dedication to projects and the ability to adapt to the demanding music briefs of clients sees his music production company, record label and music publishing company, Big Sky Song Ltd. which he founded in 2007, go from strength to strength.